FUN LINKS
Chicago Theater
and also in Los Angeles...
and also in Baltimore...
Blogs We Love
People We Love
POSEIDON!
Handblog Archives
And also...
David interviews Margaret Cho
read the handblog...
2/28/2007
My Way of Life- the benefits of a Benefit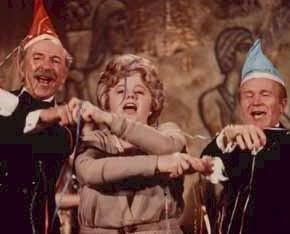 Yay! A Handbag benefit!

It's official. Our big annual
Hell in a Handbag benefit
will be held Tuesday, April 24 from 7-10 at the lovely nightclub/restaurant, The Spot. Open bar, buffet,
entertainment
- the whole shebang. An incredible deal for an incredible cause.
Us!

The theme is Hell is for Handbags- The songs that got away- almost..., so we'll be featuring the world premiere of new songs from old shows, new shows and imagined shows. The 'what if we did this?' show. I can't tell you how many people have asked me to musicalize Showgirls over the years, so I like to give the people what they want. Granted, these will be samplers, not an entire musical, but it's fun writing them.

posted by David on 2/28/2007 05:20:00 PM | Link |
2/27/2007
My Way of Life- Lesbian Koalas
Females in a cage= hot lesbian action. Like we didn't know this.


posted by David on 2/27/2007 06:04:00 AM | Link |
2/26/2007
My Way of Life
Saw the Oscars last night. Yawn. Really just stupendously boring. I used to look forward to the glamour and style when I was a kid and it seems as the years progress the 'stars' have just really lost their glitter and mystique for me. I'm not saying that the stars of yesteryear were more saintly then today, but with the press reporting every single move they make now it's just not as fun anymore. Sure, the occasional horrible fashion choice can be amusing, but E! has turned this into a spectator sport, analyzing the hell out of it and sucking all the fun out of it. It was funny hearing fashion judgment from the ridiculous looking Jay Manuel (America's Next Top Model), because he looks like he jumped out of the pages of some International Male cartoon show himself. They expect people to actually stop and be interviewed while he highlights their flaws via the TV equivalent of an overhead projector used in many a 70's classroom.

I did think Jennifer Hudson looked not so good. Nicole Kidman looked like a she was wearing a dog bow. Eddie Murphy's date looked like she borrowed the dress from The Adventures of Pluto Nash and Anne Hathaway needn't had added that Franks Nursery and Crafts veleveteen bow to her dress, but at least they provided something to talk about. My fave was Penelope Cruz. After seeing her in Volver Chris and I just really fell in love with her. One of the funniest moments of the pre-pre show was Sally Kirkland nearly pouncing on Richard Roeper and some other guy. Richard looked like he really hated being there in the first place and Sally was dressed to horrify.

Ellen was good, but she couldn't save the show. Her humor was sublime. Probably too sublime for the general public. It was great to see Alan Arkin win but then he ruined it with what had to be the worst Oscar speech ever given by an actor. He read from a piece of paper with all the passion of reciting his grocery list. This coming from one of the original members of Second City? I thought improv was his thing? Muy embarrassado! Jennifer rambled, but yeah, I'd be flustered too. She didn't thank American Idol and strangely gave Jennifer Holliday a shout out. Later in the evening E! featured Jennifer Holliday's reaction to the shout out. Why does she feel entitled to whatever she feels entitled to? She got her Tony for the part. She was an actress playing a role over 20 years ago. Move on, girl!

Martin Scorses finally won an Oscar and I'm glad he won it before he shrinks anymore. The Departed also won for Best Picture which was rather disappointing for me since I was such a fan of Little Miss Sunshine. Melissa Etheridge's win for best song was also a bit of a surprise. A nice surprise. For the rest of the results you can go the Oscars site. If you missed the show, be grateful. Those who watched will never get those four hours back and you didn't have to look at the disgusting Phillip Seymour Hoffman. He looked like he had just woken up in his own vomit surrounded by empty bottles of malt liquor and half pints of vodka. Welcome to Hollywood.

posted by David on 2/26/2007 04:58:00 PM | Link |
2/23/2007
My Way of Life- Bio Size Queen
I saw Legends with Ed Jones, Michael Miller, Christopher Wednesday. Legends starred two television pop culture legends, Linda Evans and Joan Collins. I had low expectations, particularly for Ms. Evans who never really shined on the small screen, let alone a large theater. I guess I should have set my expectations a bit lower. It wasn't Mamma Mia bad, but it was pretty lame. The biggest surprise for me was the weakness of the play itself. Sitcomy with some pretty predictable jokes. There were some amusing moments, but I can see why this didn't do well with Carol Channing and Mary Martin. It's just not a very good play. I would imagine the book based on the making of the play is much better. Somebody invested an awful lot of money into this too. What a waste. Joan wasn't bad but it seems like she could have been better if pushed harder. I dunno about Linda though. She was upstaged by her hair for God's sake. The funniest moment for me was not in the show, but in the program. My friend Philip Dawkins was there and said the person with the biggest bio has the smallest dick. Joan's must be miniscule.

Linda's bio:





Joan's bio: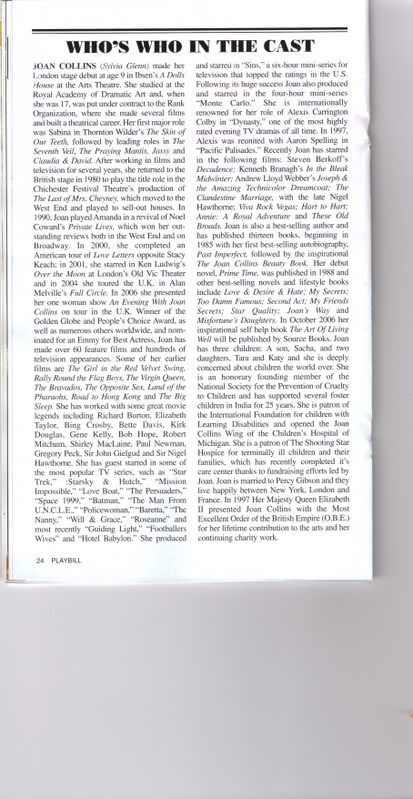 posted by David on 2/23/2007 05:59:00 AM | Link |
2/21/2007
My Way of Life
I was up late last night at The Spot checking out Jonny Stax's band, Balls Out or something like that (Ballzout?), featuring multiple singers including Michaela Petro, Ed Jones, Cheryl Snodgrass and the oh so lovely Scott Bradley as Precious Little sporting a lovely cat earred helmet/wig/hat. I had a fun time and the crowd at the Spot is interesting. A bag of mixed nuts. The only Dame representation there besides aforementioned was Peter Mavrik our backstage wonderboy.

Theres so much celebrity trash news going on its a bit overwhelming. I don't care one bit about Britney Spears shaving her head. Doesn't everybody who drinks a lot in their youth do that? Mine were more like punk rock patches. People constantly asked if I had recently had surgery and I would explain I had a blue day followed by a liquor filled evening which tends to make you do very dramatic things. People talk about her poor kids. They don't care about her kids. It's just fun to see someone who was once sucessful fail (whether you think they deserved it or not) because America is full of jealous retards who hate what they don't understand or can't imagine having. James Brown's body is finally getting buried. I'm surprised his family hasn't put strings on his corpse and put him back on the road. Who gets Anna Nicole's body? Why not cut her up like so much meat? She lived her life as on display like some prized heifer at the county fair anyway. Just keepin real peoples...

posted by David on 2/21/2007 06:42:00 PM | Link |
2/20/2007
My Way of Life- Our new spokesmodel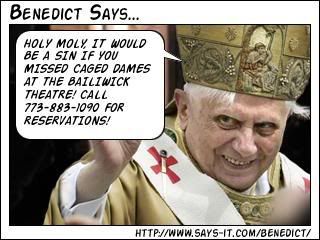 posted by David on 2/20/2007 06:18:00 PM | Link |
My Way of Life- Caged Dames on YouTube


Thanks to Peter Mavrik and Richard Bluestein for helping us put up our first Caged Dames YouTube clip, From Good to Bad.

posted by David on 2/20/2007 05:45:00 AM | Link |
2/19/2007
My Way of Life- Big audio Dames



Catch some of the Dames on the Windy City Queercast with our little Peter.

posted by David on 2/19/2007 08:26:00 PM | Link |
My Way of Life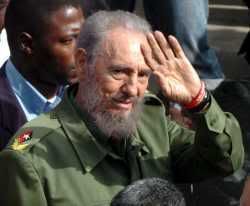 Hello! I'm not dead.



My goodness, has it been since last Wednesday that I've blogged? I was incapacitated Friday due to my tummy troubles and I'm currently on an extremely bland diet to heal my esophagus. Esophagus! Get your ass in the house!

posted by David on 2/19/2007 06:00:00 PM | Link |
2/14/2007
My Way of Life
There's a lot of snow outside and although it's beautiful it cramps my style. Speaking of cramps, I think I will hear from my doctor today. But let's not talk about that now. Let's talk about my immensely talented pal Jon Steinhagen and his new show The Teapot Scandals. What is that you ask? Why, it's a musical about the corrupt Warren G. Harding administration. He was the president a long time ago. Of the United States. Jon is terribly witty and clever so, although I've yet to see it, I'm looking forward to seeing it. Jon did all the fab arrangements in Caged Dames so you can see why I'm such a fan of his. The show is playing next door to Caged Dames at The Theater Building, so go check it out baby.

posted by David on 2/14/2007 06:38:00 PM | Link |
2/13/2007
My Way of Life


I'm an uncle-again. My sister had her 7th child quite unexpectedly yesterday. A boy. I think his name is Seth. If I took one she wouldn't notice, would she? Chris and I just visited the clan Sunday. All of the nieces like Uncle Chris the best because his skin and hair is the color of Barbie.

My sister: Um, mom, I'm going to have another baby....
My mother: Where you gonna put it? The ROOF?

posted by David on 2/13/2007 07:09:00 PM | Link |
2/12/2007
My Way of Life- Save the date!


Looks like our big annual benefit will be April 24, Tuesday. Yippee! More details to come.

posted by David on 2/12/2007 11:18:00 PM | Link |
My Way of Life
So Friday I went to the doctor about my horrible stomach problem and after a few blood tests I went home to get ready for the show and had another excruciating attack. It's like swallowing a bag full of red hot nails that just lay there for 12 hours. I missed my first show ever due to illness and luckily the director, Scott Bradley filled in for me. I went as far as going to the theater where I started getting dry heaves in front of the Bare Naked Lads. It was horrible. Truly horrible. I'm on Cimitedine, which is Tagamet and it seems to be doing the trick but I can't eat spicy or fatty foods, which just about covers everything I eat. Lord help me. I get the test results Tuesday. Ulcer or really bad heartburn. An ulcer indicates a high pressure glamorous theater career, right?

posted by David on 2/12/2007 04:33:00 AM | Link |
2/09/2007
My Way of Life- Healing


I feel like I have no choice but to post this clip from a Feast of Fools show featuring the brilliant BC Kalz as Anna Nicole Smith. This is taken in happier times when Richard Bluestein, Fausto and I worked together. The woman in leopard is actually playing ME. She's in the looney bin now. Perhaps in some strange way Anna Nicoles death will result in some sort of healing with Fatso.

posted by David on 2/09/2007 07:29:00 PM | Link |
My Way of Life
Good morning. Welcome to our sick little world.

posted by David on 2/09/2007 05:16:00 PM | Link |
2/08/2007
My Way of Life
The reason you can't get online is because Anna Nicole Smith is dead. Tell Jesus to stock up on the Cheetos. Poor kid.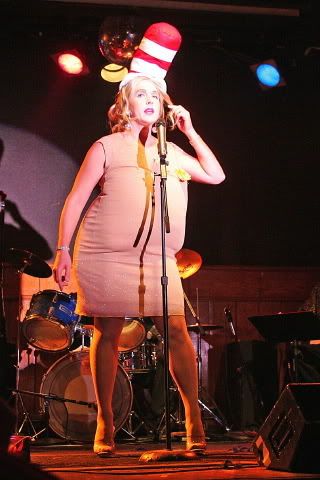 RIP Anna Nicole seen here in The Cat in the Hat musical...
posted by David on 2/08/2007 10:08:00 PM | Link |
My Way of Life- God LOVES you...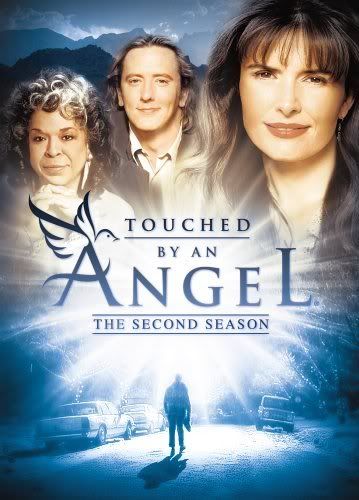 So I happened to stumble across this Touched by An Angel official website when doing one of my routine compulsive searches for Del Shores, successful cheeseball gay playwright. 20 minutes later I realized I needed to get back to work. The guest stars on that show are worth the time spent on it alone. Carol Burnett, Ann-Margret, Randy Travis, the mom from Mr. Belvedere, Kirsten Dunst, Jack Black, John Amos and Florida from Good Times, Debbie Allen, Margot Kidder... you name a star and they probably appeared on this show. Touched is one my favorite guilty pleasures. The predictable storylines ending with the Angels revealing their identities to the celebrity of the week. And they fucking GLOWED as they did it! I love the way Roma Downey said, with that accent and tears glistening in her eyes. 'God loves you'. This show always got me teary eyed myself. Real life- no tears, but artificial situations, hell yeah. This got me to thinking about other secret guilty pleasures. Now I don't mean trendy ironic emo guilty pleasures like Starksy and Hutch or the Backstreet Boys, or any t-shirt you can buy at Urban Outfitters- I mean things that you probably wouldn't want to publicly declare, like loving Touched by an Angel or Webster.

Mine include:

Bananarama- They sing just above a whisper and I suspect without a producers touch they would sound like the kids from Zoom but I just like the idea of 3 (there are 2 only left now) beautiful 'alternative' (at the time) London hipsters shamelessly singing overproduced pop songs. I like their version of Help better then the Beatles. Click here to watch my favorite Banarama video, Rough Justice. Watch them as they sing about poverty whilst applying cosmetics. Brilliant!

Reba- I never even watched this until Lifetime started showing it and now you can't turn on the television without seeing an episode of Reba, the survivor. Reba is the Mama's Family for the new millennium with her hunky son in law Van filling Bubba's tight jeans. Reba has about 3 expressions and is so stilted that you swear you can strings dangling from her but I love watching the 'so bad, they're good' cast and Miss Reba. The hot, dumb daughter, the snarky, 'gonna be ugly really soon' middle girl that they will desperately try to beautify when she gets older like that daughter in Desperate Housewives, and of course, the retarded youngest child. Barbara Jean, played by Melissa Peterman is fabulous, but seeing which 3 expressions Reba chooses to use in any given scene gives me great pleasure as well. Reba gives hack actors like me hope.

CAN TV- I love watching public access television shows and my favorite ones are the truly sincere citizens that try to cover what are truly important issues like AIDS in the African American community or transgender rights. There are also the fashion shows with truly hideous diluted hags that strut down the runway in their best Milwaukee Avenue fashions, and you know they only get to do do this after they pay an 'entrance fee' which makes it all the more pathetically horrifying!

Myspace profiles- I love to surf Myspace for some of the more interesting profiles. I don't mean the hot guys without a shirt that probably aren't real people or the endless overweight blondes with photo collages of them and their best overweight girlfriends (there's usually one hot one) holding drinks in a bar with the caption-'I'm really drunk'. I mean the sad profiles of the too old or just doesn't;t fit the caste they;re trying to be a part of, or... the person that posts horribly inappropriate photos of himself or uses Myspace to send out embarrassing quizzes or with a couple of desperate 'Do you find me attractive' questions buried in body of the test. There are also the rants of imagined victimization trying to lure a response of 'I think you're swell' to said poster.

What are some of your DARK GUILTY PLEASURES? Please, no Abba or 'eating frosting out of the can' responses. I want the dirt.

posted by David on 2/08/2007 07:06:00 PM | Link |
My Way of Life- from the archives
I can't believe BC Kalz never told me he made this...



posted by David on 2/08/2007 06:10:00 AM | Link |
2/07/2007
My Way of Life


This is the final week to catch prodigal daughter Steve Hickson in Sordid Lives. I'm going Thursday or Sunday. Maybe BC Kalz will get back to me by then...

posted by David on 2/07/2007 08:39:00 PM | Link |
My Way of Life- Electronic Shrine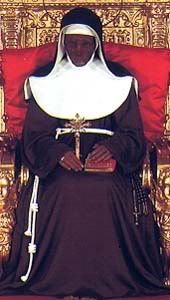 Please send out positive vibrations into the cosmic universe so that Caged Dames will be accepted into the New York International Fringe Festival 2007. The application was sent out today. For those of you who need a visual I have a couple of choices for you. St. Catherine of Bologna, patron saint of liberal arts or the far out cosmic GODDESS, Nina Hagen to pray to!


posted by David on 2/07/2007 08:15:00 PM | Link |
My Way of Life
This happens at Man's Country on a regular basis, now it's international news.

posted by David on 2/07/2007 04:09:00 PM | Link |
2/06/2007
My Way of Life- Avoir!



Yet another childhood TV memory has passed away. Barbara McNair. She was classy, gorgeous, and black! That was a big deal back in the 60's. I remember loving her name. It was so movie starrish... Hello, I'm Barbara McNair, I would say as I greeted guests at my big Hollywood party...

posted by David on 2/06/2007 06:53:00 PM | Link |
2/05/2007
My Way of Life- Please kill me...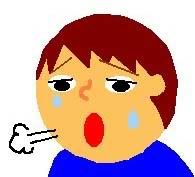 Sunday started like any other day. I went to church with Christopher and afterwards we went to Overeasy, the extremely popular breakfast cafe near our house on Damen and I had the Saucy Eggs. I think that's what they're called. They have chorizo and other spicy things in them.. 2 hours later I was heaving and heaving and heaving. My stomach felt like it was on fire and the heaving contractions just accentuated the burning pain in my gut. I thought I may die. This lasted until 3am. My stomach refused to take in the slightest drop of water or pill. God, I thought, why has thou forsaken me? I feel fine now but I couldn't go to work. I felt like I deserved the day off. Was this a punishment for not caring about the Chicago Bears or laughing at Prince's do-rag? I don;t know. I'm just glad it's over.

posted by David on 2/05/2007 08:16:00 PM | Link |
2/03/2007
My Way of Life


God bless Brigitte Ditmars. We had an emergency last night and Brigitte graciously volunteered to fill in for the lead role tonight, cancelling her four year anniversary plans with her sweetheart, Dan. Brigitte played the part of Mary Anderson in the fall run of Caged Dames and even with the changes in the script and blocking she did amazingly well. Better then me, but that's no surprise.
Thanks to Dan for sacrificing his anniversary evening for art. It's bitterly cold today and will be colder tonight. Let's hope people leave their house tonight.

posted by David on 2/03/2007 06:14:00 PM | Link |
2/02/2007
My Way of Life




The dames posing with their favorite prison chaplain

.

Caged Dames is listed as the #1 Don't Miss show in TimeOut Chicago this week, so call the Bailiwick Theatre at 773-883-1090 to make your reservations. This Friday and Saturday are Industry Nights.

posted by David on 2/02/2007 05:34:00 PM | Link |
2/01/2007
My Way of Life
You think you're fucked up? Not even close.

posted by David on 2/01/2007 10:19:00 PM | Link |